Tickets: € 4.99 – On Demand – Available from May 13th via cultuurticket.nl/transcreen
---
In this program, we meet Maia, called ZEN, a fanatic iceskater who learns something new about themselves when Vanessa tries to flee from her life by hiding in Maia's family home. The film will be introduced by Laura van Beckhoven, who is a fanatical windsurfer. She introduces the film on behalve of Pride & Sports.
Margherita Ferri | Italy | 2018 | 95 min | Italian spoken | English subtitles | Drama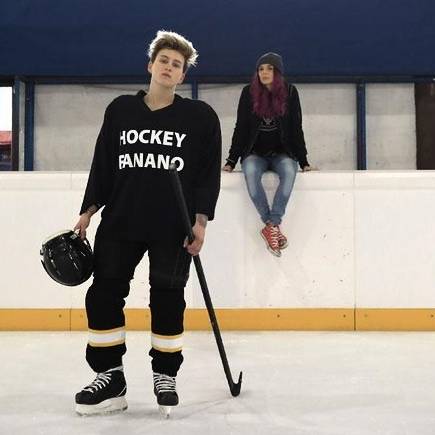 Introduced by:

Maia, called ZEN, a rowdy yet solitary 16-year-old tomboy living in a small village on top of the Italian Apennines, is the only girl of the local ice hockey-team and she is constantly bullied by her teammates for her masculine attitude. When Vanessa – the beautiful and bewildered girlfriend of the team captain – runs away from home and hides in Maia's family lodge, Maia feels free to trust someone for the first time: they both embark on a journey of self-discovery exploring their inner desires and their identity.