Saturday 20 May 2023 – 21:10h – Kriterion
Click here to order tickets.
A double feature consisting of an animated short, followed by an impressive documentary. Below you'll find more information on both…

To the Future, with Love
Shaleece Haas | USA | 2021 | 7 min | English spoken | English subtitles | Animation
A nonbinary teenager, Hunter "Pixel" Jimenez, is caught between the expectations of their Guatemalan immigrant family and their dreams of living happily ever after with their long-distance boyfriend.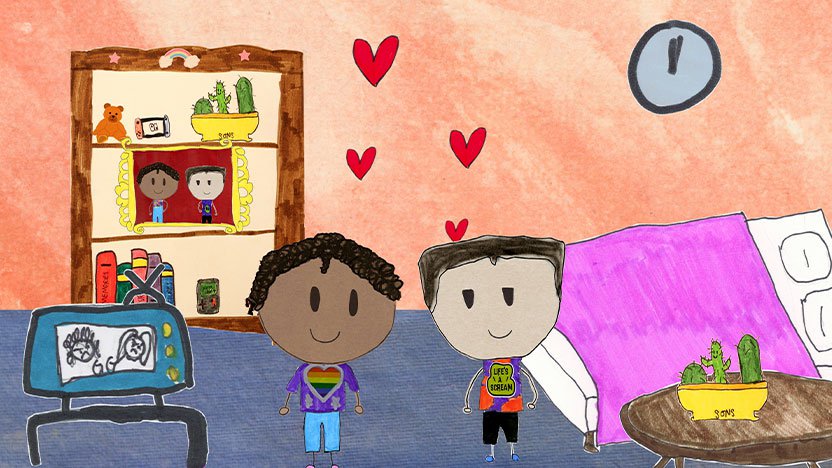 LA Queenciañera
Pedro Peira | Spain, USA | 2021 | 85 min | Esperanto & English spoken | English subtitles | Documentary
Bamby Salcedo, anundocumented transgender Latina human rights activist, organizes her 50th birthday celebration attended by people significant to her life and survival. As she prepares for the event, Bamby travels through LA county and watches her life go by; from the streets where she smoked crack and the Men's County Jail to journalists and academics she has enlisted for her causes, plush homes of supporters, and communities and organizations she has gathered together to change the lives of transgender people in the United States.